Female black power: The Rio de Janeiro entrepreneurship group finding solidarity amid crisis
Brazil faces one of the world's worst Covid-19 outbreaks, with confirmed cases approaching 3 million. In Rio de Janeiro, 12% of infected people have died, making it the Brazilian state capital with the highest fatality rate. And in low-income areas, residents are not only battling the pandemic, they are also struggling to survive; many don't have enough to eat and struggle to access clean water. Yael Berman reports on an all-female social enterprise that's reinventing its work to support the community and strengthen women-led businesses.

'Support a Female Entrepreneur from the Peripheries' is a campaign launched in March by the female-led social enterprise Josefinas Colab. It expresses their intention to help mitigate the impact of Covid-19 in low-income communities (periferias refers to Brazil's poor suburban neighbourhoods) and, especially, to support female entrepreneurs who have lost their source of income.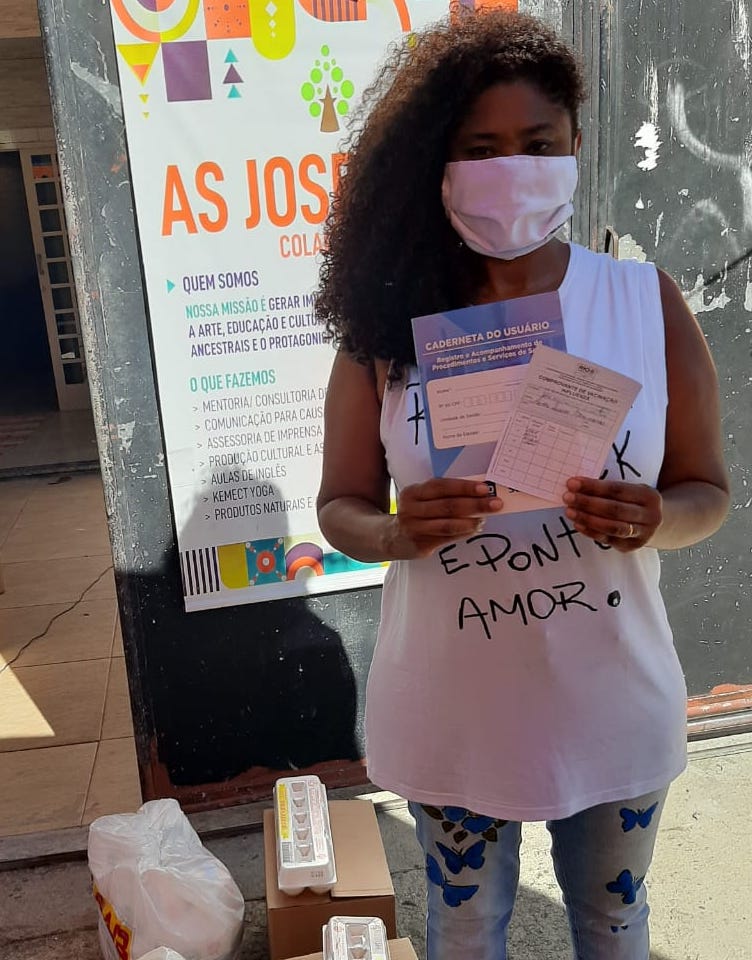 The work of Josefinas Colab, which is based and works in Campo Grande in Rio's West Zone, is much needed: the area scores significantly lower on measures of wellbeing and opportunity compared to other regions and cities around the world, according to the Social Progress Index. The coronavirus pandemic has further accentuated inequalities – of the five Rio neighbourhoods with the highest number of deaths, four are in the West Zone – with Campo Grande in first place, with 458 deaths to date.
"I was born in Brazil's northeast region, but I came to Rio when I was seven years old," says Josefinas Colab's founder, Aira do Nascimento (pictured). "I started to ask myself: how come I'm living in the most populous neighbourhood of the city and years later I still see the same problems from back then?"
Enterprises of opportunity
When founding Josefinas Colab a year ago, do Nascimento's aim was to address some of these problems and the inequalities behind them, creating a safe space that would highlight women's power, black people's ancestral heritage and diversity. The women involved are "from different races, sexual orientations, religions", she says, "but most of us are black", adding that addressing racial and gender inequality is a priority.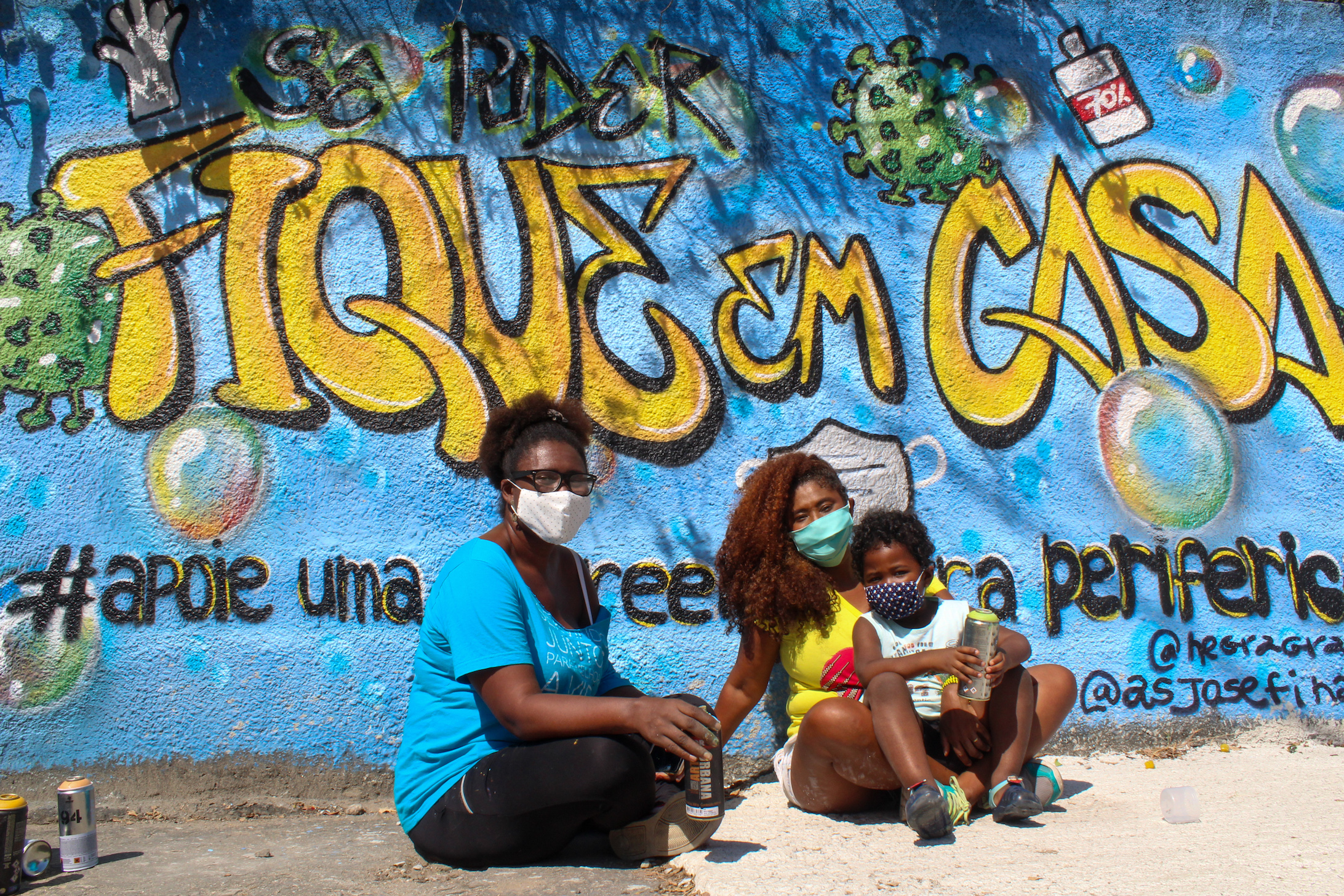 Above: A "stay at home" sign painted by Carla Felizardo, Josefinas Colab founder Aira do Nascimento, and her son, Bento (credit: Rafael Moreira)
With Josefinas Colab, do Nascimento wanted to change the reality faced by the majority of women entrepreneurs she knew: "Usually black women from low-income communities run or work for businesses in order to survive, to put food on the table." Josefinas Colab meanwhile, offers "an innovative and collaborative space to create businesses led by women, as enterprises born out of opportunity rather than of necessity", creating space for women to discuss social entrepreneurship and build partnerships.
Usually black women from low-income communities run businesses to survive...  Josefinas Colab offers space to create enterprises born out of opportunity rather than of necessity
In the past year, Josefinas Colab has built networks that have enabled it to deliver a three-stage Covid-response campaign. The first, emergency stage was focused on distributing food parcels and locally-purchased fruit and vegetables, as well as hygiene kits and face masks to local families that needed them. They collected donations and, from March to July, distributed 4,400 parcels and 2,500 masks. Next, do Nascimento and her team selected 160 female entrepreneurs in Rio's West Zone to form an online marketplace: on an Instagram account created and run by the entrepreneurs, they are promoting their businesses while improving their communication and social media skills.

Above: An Instagram account enables the women entrepreneurs to promote their businesses, while improving their communication and social media skills
The campaign is now on the third stage, which consists of creating a fund to support the same 160 entrepreneurs – 60 more than initially planned, thanks to the success of a fundraising campaign which raised around 30 thousand reais (£4500). With the money, raised via crowdfunding website Benfeitoria, Josefinas Colab is distributing food parcels, protection kits and diapers along with food for the children of the entrepreneurs.
Josefinas Colab received support from Rede Impacta Mulher (Women's Impact Network), a women's social impact incubator that provided training and mentoring to two cohorts of female entrepreneurs in Rio between March 2019 and April 2020. In total, 60 women entrepreneurs from favelas and peripheral communities like Campo Grande were supported.
The project was part of an initiative funded by the British Council's DICE programme and implemented by Brazilian NGO Asplande in partnership with UK social enterprise _SocialStarters. Asplande was founded in 1992 to improve the socio-economic inclusion of women from favelas and other low-income areas in Rio. _SocialStarters supports other social enterprises to thrive and be more sustainable, connecting them to companies and individuals willing to share their talent to promote social change.
Overcoming anxiety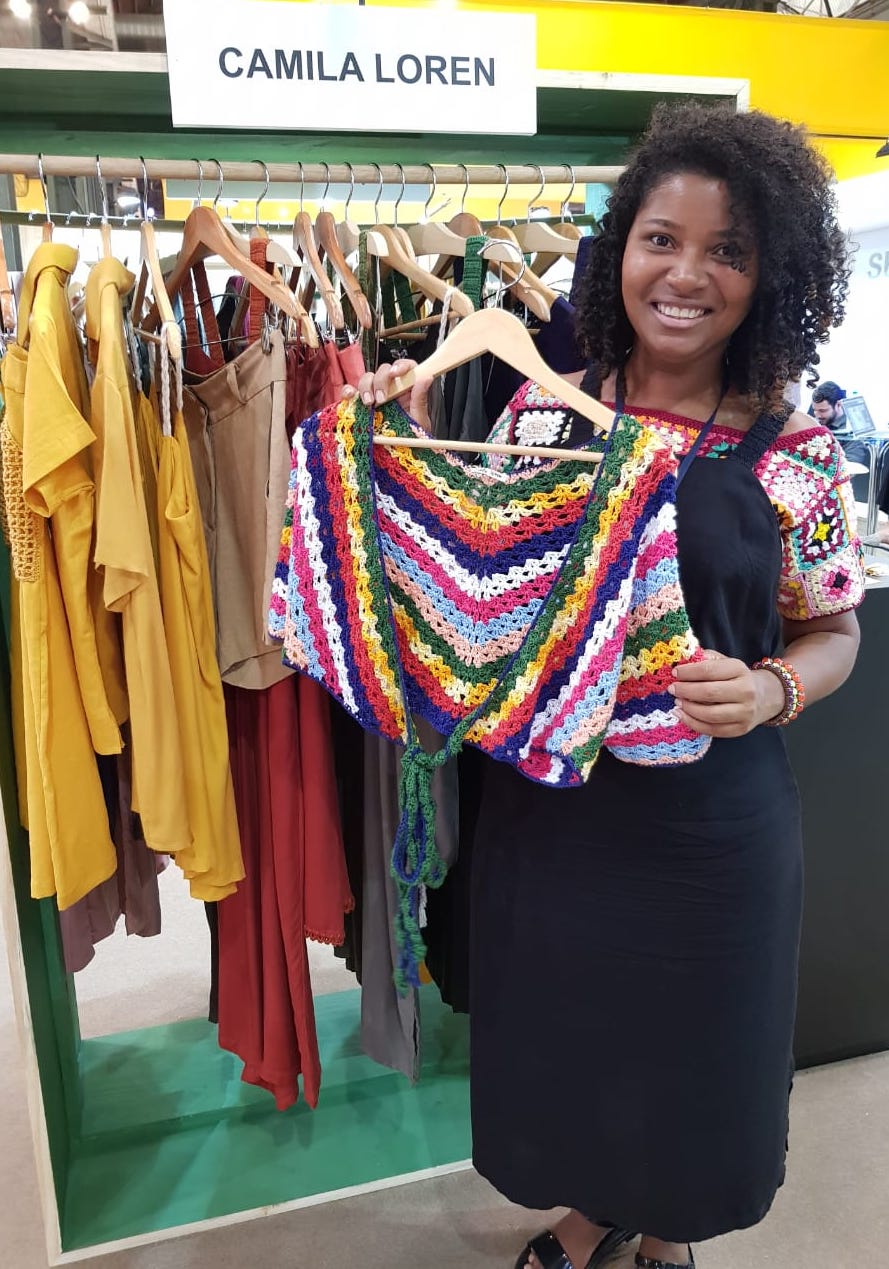 Camila Loren (pictured) is one of those entrepreneurs. She had just closed a deal with a space where she would sell her sustainably produced, handmade clothes when the coronavirus hit Brazil. "I invested all of my money in this. I was developing a new collection and [then] the store where I would sell it had to close. How would I eat?", she recalls.
The food parcels Loren received from Josefinas Colab made a difference, especially in the beginning of the pandemic, when she wasn't selling anything. "I thought it would be selfish to try to sell people things when so many are facing hard times." But the lack of income, she says, prompted an "anxiety crisis".
I was developing a new collection and then the store where I would sell it had to close. How would I eat?
However, Josefinas Colab's campaign aims to provide support beyond food and masks. Loren and the other entrepreneurs are also receiving online support to help them maintain their social enterprises and come up with creative ideas during the pandemic. 
On Instagram, Josefinas Colab launched the series 'As Donas do Negócio' (Female Business Owners), which promotes live meetings with women social entrepreneurs. Loren was invited to take part in one of these to present her business. "It helped me a lot. After that I sold many of my products and even got a partnership with another female social entrepreneur," she says.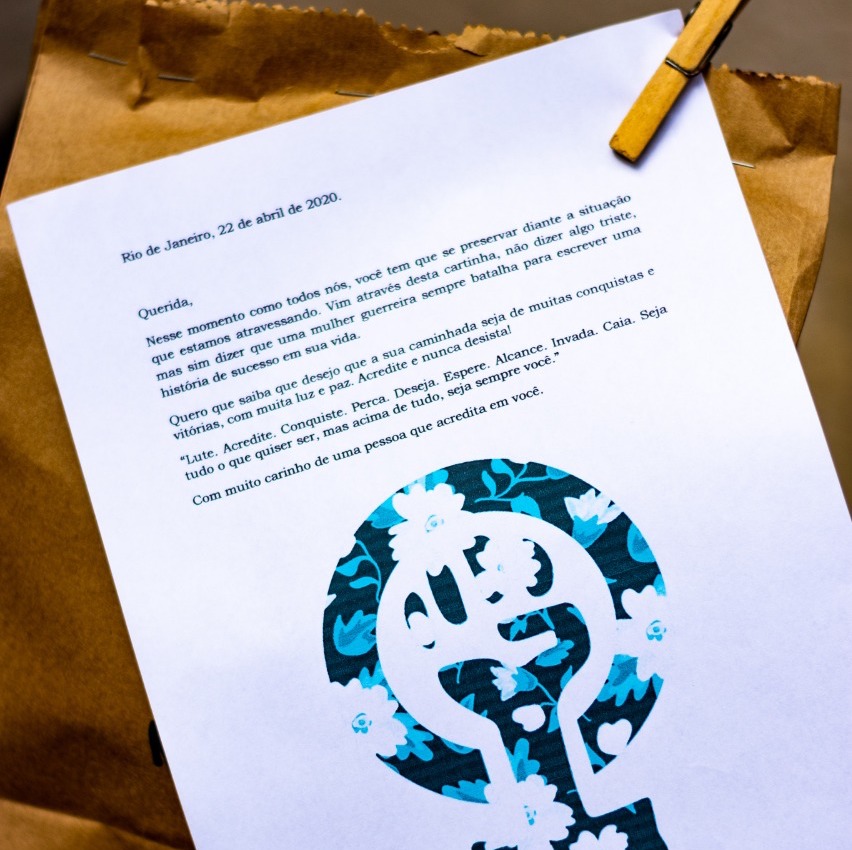 The online mentoring, meanwhile, takes place on WhatsApp: in Brazil, the messaging app is often included in prepaid mobile internet packages, which are usually more affordable than home internet fees. "We cannot hold video meetings because many of the women in our group don't have proper internet access", explains do Nascimento. Through WhatsApp, she and her team send short videos that can be easily downloaded, voice notes and written messages.
The app is not only a medium for mentoring, it's also a means of building connections among the 160 women. Josefinas Colab has started including letters of support and poems along with the food parcels sent to these women, to provide some comfort during the pandemic, with the letters and poems sparking further conversations among the group via WhatsApp. This latest initiative will soon be the subject of a book and short documentary. Through their 160-strong network, these women are sharing experiences and finding new strength, even while social distancing – drawing on the creativity that's always been a feature of Brazil's favelas and peripheries.
Yael Berman is a DICE Young Storymaker – one of 14 young journalists recruited by Pioneers Post and the British Council from six countries to report on social and creative enterprise.
Header photo: Women involved with Josefinas Colab, pictured before the Covid-19 pandemic (credit: Renata Lima​); photo of letter: Deborah Reis)