'Government must lead again' – US Impact Investing Alliance
Washington DC is now a key battleground for those pushing for more private investment with positive impact.
The US Impact Investing Alliance, a nonprofit that aims to grow awareness and increase deployment of impact capital, is preparing a "refreshed vision" for the role of public policy in this field, according to executive director Fran Seegull, who was speaking at yesterday's SOCAP Virtual conference.
The forthcoming report marks a departure from the earlier version, a 2014 document prepared by the National Advisory Board on Impact Investing, the predecessor of the US Impact Investing Alliance. 
Investors, corporations, philanthropists, communities must be at the table, but they're all looking to Washington to chart a path forward
The recommendations in that document, setting out how federal policy could spur the growth of impact investing, had had "a lasting impact", said Seegull, with 80% of them acted upon.
But many of those recommendations were focused on "how government must step aside and let impact capital flow more freely". This time, the Alliance would provide a "proactive agenda" for the White House.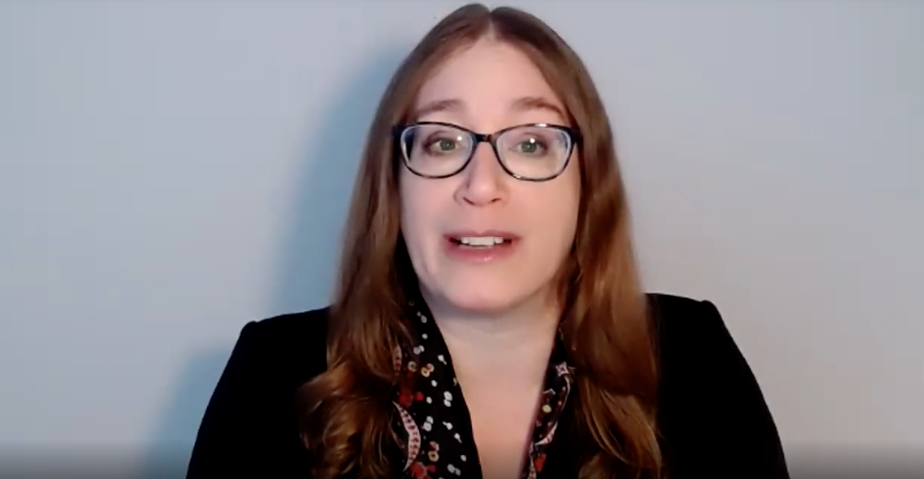 "Today in this country and especially at this time, we are compelled by an urgent sense that government must lead again," said Seegull (pictured). "The profound challenges before us demand that all sectors work together. Investors, corporations, philanthropists, communities must be at the table, but they're all looking to Washington to chart a path forward."
The vision covers two main areas, set out in a summary document published yesterday: 'transforming community investing' to confront inequality and to 'counteract decades of deliberate underinvestment' in marginalised communities, for example by forming community investment tax policies; and leading the move to 'stakeholder capitalism', for instance by mandating clear and consistent corporate reporting on impact.
During her short speech, Seegull did not comment on what was at stake for impact investing in the presidential election on 3 November, but said that "regardless of what happens in a few short weeks, this work must go on."
'Crisis of leadership'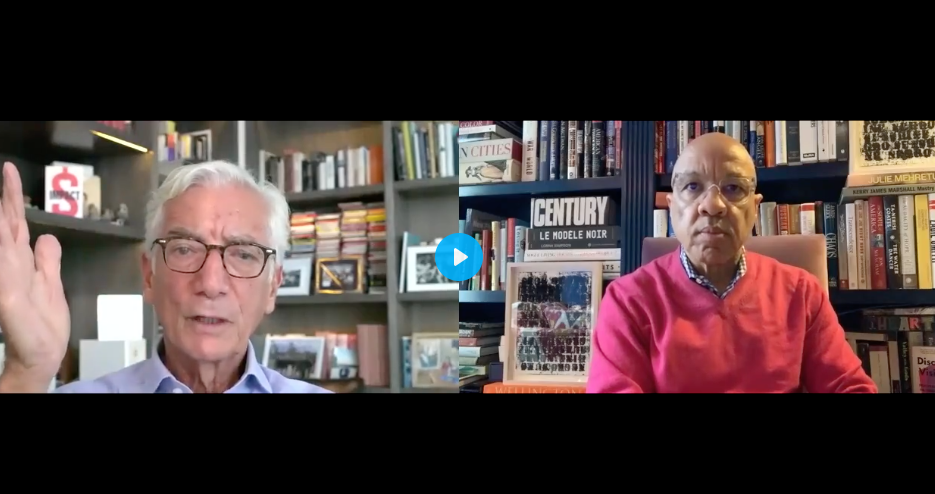 The need for decisive leadership was also raised in a conversation at SOCAP yesterday between Sir Ronald Cohen, chair of the Global Steering Group for Impact Investment (pictured above left), and Darren Walker, president of the Ford Foundation (above right).
"There is a crisis of leadership… leaders who are principled, who are consistent in their leadership," said Walker. 
It was not clear if he was referring to political or business leaders, but he went on to suggest that the latter would not all turn easily to the 'impact revolution' that Sir Ronald has frequently said is approaching.

"Many entrenched stakeholders [...] are not interested in the efforts that you are leading, because they are simply interested in profit. We have to think about the policies, the incentives that can change that reality."
Many stakeholders are simply interested in profit. We have to think about policies and incentives that can change that
An entire school of thought needed to be dismantled, he added.
"We have to talk about how we rid our system of the ideology of Milton Friedman, that the sole purpose of the firm is profit. It has been imbued in generations of CEOs, because business schools taught this."
Sir Ronald said there was a need for government leadership on impact reporting, just as the US had led the world on financial accounting standards in the 1930s: "Who is going to do that today?"
He added: "We're going to have to get some leaders now to understand that they need this in order to emerge from this crisis… I know it's tough to see great leadership across the world today, but it seems to me there are enough places where there are great leaders.
"We can hope that they will take us in this direction, and then the rest of the world will follow."
SOCAP Virtual: A Global Impact Summit continues until Friday.
Thanks for reading our stories. As an entrepreneur or investor yourself, you'll know that producing quality work doesn't come free. We rely on our subscribers to sustain our journalism – so if you think it's worth having an independent, specialist media platform that covers social enterprise stories, please consider subscribing. You'll also be buying social: Pioneers Post is a social enterprise itself, reinvesting all our profits into helping you do good business, better.