Three ways to buy social this Christmas – and 10 gifts we love
Want to support a social business this year, while also cutting down on waste or helping to green the planet? Here are three ways to start, plus 10 gift ideas from around the world.
This past year, there has been a great emphasis on environmental sustainability. There have also been discussions about how we, as individuals, can help create positive change by being more environmentally conscious in our everyday actions. 
Although it is easier said than done, we can all start small. How about buying social while giving an eco-friendly gift this Christmas? Here are three ways to get started.
1. Gift an experience that makes a difference 
Go fishing for plastic 
Make this Christmas memorable with Plastic Whale's plastic fishing. Experience the canals of Amsterdam and Rotterdam, while helping to make them cleaner by collecting plastic along the way. The plastic waste is later turned into furniture, flower pots and even boats. This would be a great trip for the whole family. 
B Corp Plastic Whale works to inspire people to take action against plastic waste. It is the first professional plastic fishing company in the world.
Available in the Netherlands.
Destress for the holidays with yoga 
If you know someone who has been really stressed and just needs to relax and free their mind, then the Yoga Tree Stirling's Wellness Hampers, with online sessions, would be a delightful gift. With rewatchable lessons in yoga, qi gong, mindfulness and more, these virtual 'hampers' will definitely help the recipient to wind down and relax for the holidays and coming year. Gift vouchers are also available. 
Located in Scotland, the Yoga Tree Stirling is a social enterprise that promotes physical, mental and emotional wellbeing through yoga, dance and other movement practices. 
In-person sessions only in Scotland; online sessions accessible internationally.
Dine out and do good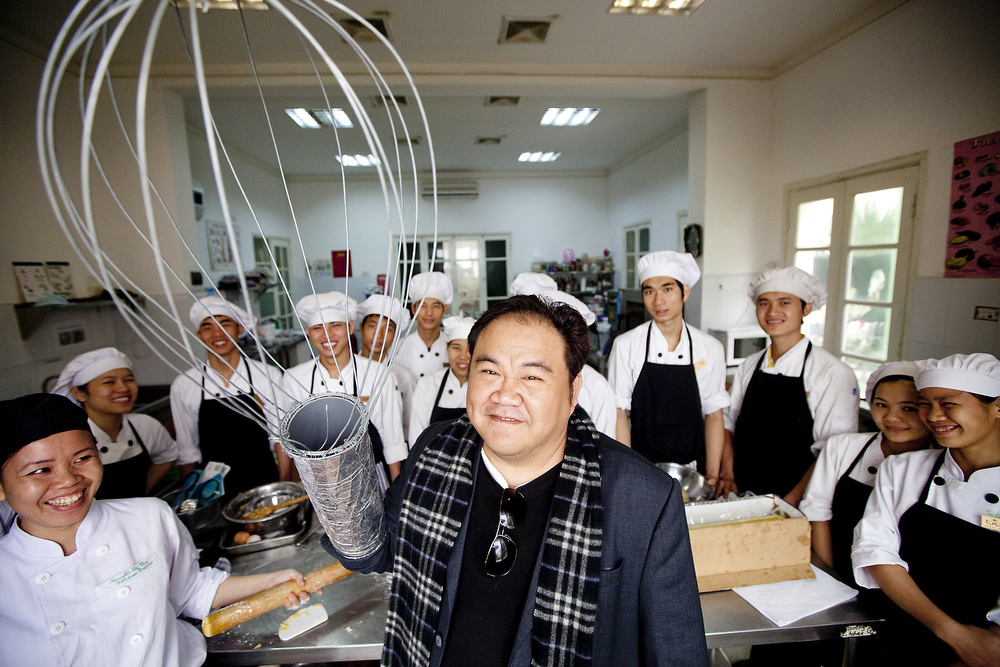 Christmas is all about having a tasty meal with family and friends. So why not treat yourself to KOTO Villa's delicious menu that makes dining with social impact easy. With an assortment of dishes, from international staples to classic Vietnamese cuisine, you'll not only enjoy a night out, you'll also be helping vulnerable young people. You can also purchase a gift voucher.  
As a not-for-profit social enterprise, KOTO Villa aims to combat poverty by providing some of Vietnam's most vulnerable young people with the means for a stable future through a 24-month hospitality training programme. 
Available in Vietnam.

2. Choose gift cards or subscriptions  
Shop more sustainably with Social Supermarket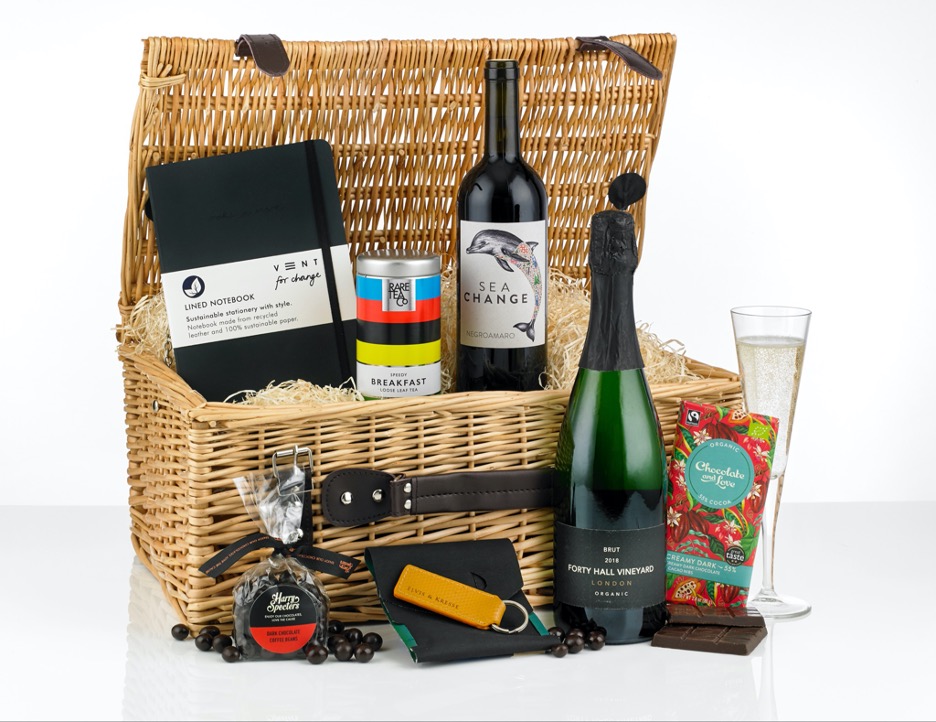 A Social Supermarket gift card would be perfect for those who love to give back through buying products with purpose. With options from food and drink to skin and hair care, the £5 to £400 gift card can be used within 12 months, allowing your loved one to choose their gift all year round. 
Social Supermarket is a website listing products sold by more than 100 UK social enterprises. Its impact and sustainability approach includes using mostly recycled material and minimising plastic waste in packaging and delivery.
Orders delivered within the UK and Europe.
Make healthy meals easy and waste-free
For those who don't have the time to plan and make fresh meals every day, Fresh Prep's Zero Waste Meal kit is a considerate gift. Offering 10 meal kit recipes each week, Fresh Prep not only makes it easier for you to eat healthily, it also allows you to eat sustainably. You can also give a gift card.
As a B Corp that aims to make sustainable eating convenient and accessible, Fresh Prep promises "quality ingredients to make world-class recipes" with minimal waste.
Orders delivered within Canada.
Give the gift of knowledge with a Pioneers Post subscription
For the impact economy fan in your life (or a Christmas present to self?), a Pioneers Post subscription might be what you need. 
An annual subscription (£48 plus VAT) provides full access to the extensive Pioneers Post Impact Library, the chance to share your own news in our weekly newsletter, and discounts on industry events. Subscribers are also 'buying social' – we're a social enterprise ourselves! – while helping us to produce more impact journalism. 
Available worldwide. Use the code "ChristmasPioneers2021" before 31 December for 10% off. 

3. Choose upcycled and eco-friendly products 
Snuggle up in recycled wool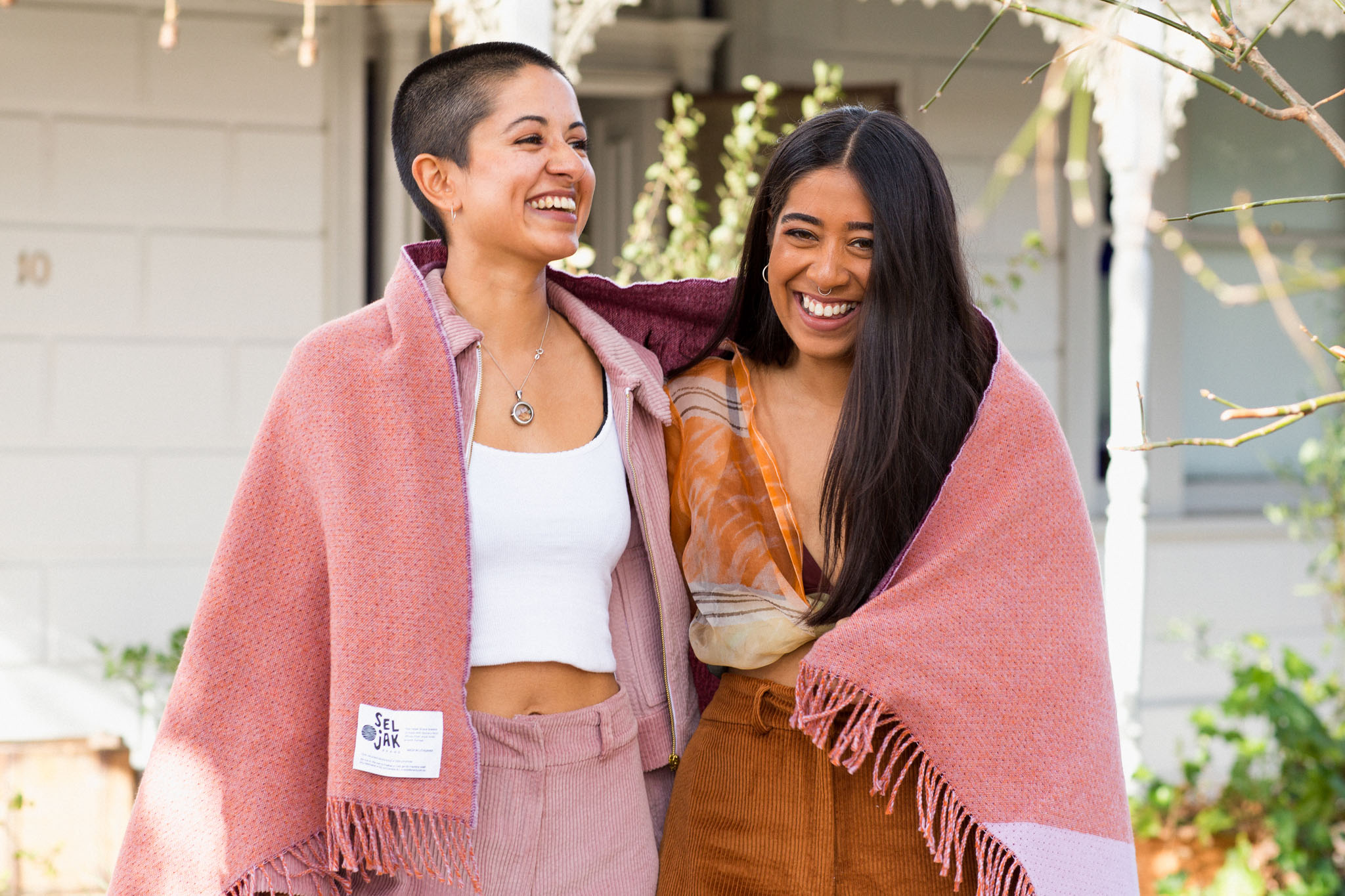 For those of us who are entering the chilly winter months and want to escape the cold, how about a Seljak Brand blanket? You'll be warm and cosy while helping to recycle wool. There are many different styles to choose from, including baby blankets. You can make this gift even more special by giving a gift card, letting your loved one choose their favourite. 
Created by sisters Karina and Samantha out of their respect for Australian wool, Seljak Brand is an Australian social enterprise that closes the loop in the cycle of wool, helping to prevent it going to landfill. 
Orders delivered worldwide.
Slow fashion is the new style 
A great alternative to typical fast fashion brands, Purnama provides a range of bags, jewellery and accessories. By buying a gift from Purnama, your contribution will support the livelihoods of women and children across Asia. You can also consider a gift card. 
A social enterprise in Singapore, Purnama provides upskilling and education outreach programmes throughout Asia. It is driven by environmental sustainability and social impact, as seen in its Java Upcycled Solutions project, where it partnered with Indonesian artisans to produce upcycled fashion items.
Orders delivered worldwide.
Luxury pieces made from fire hoses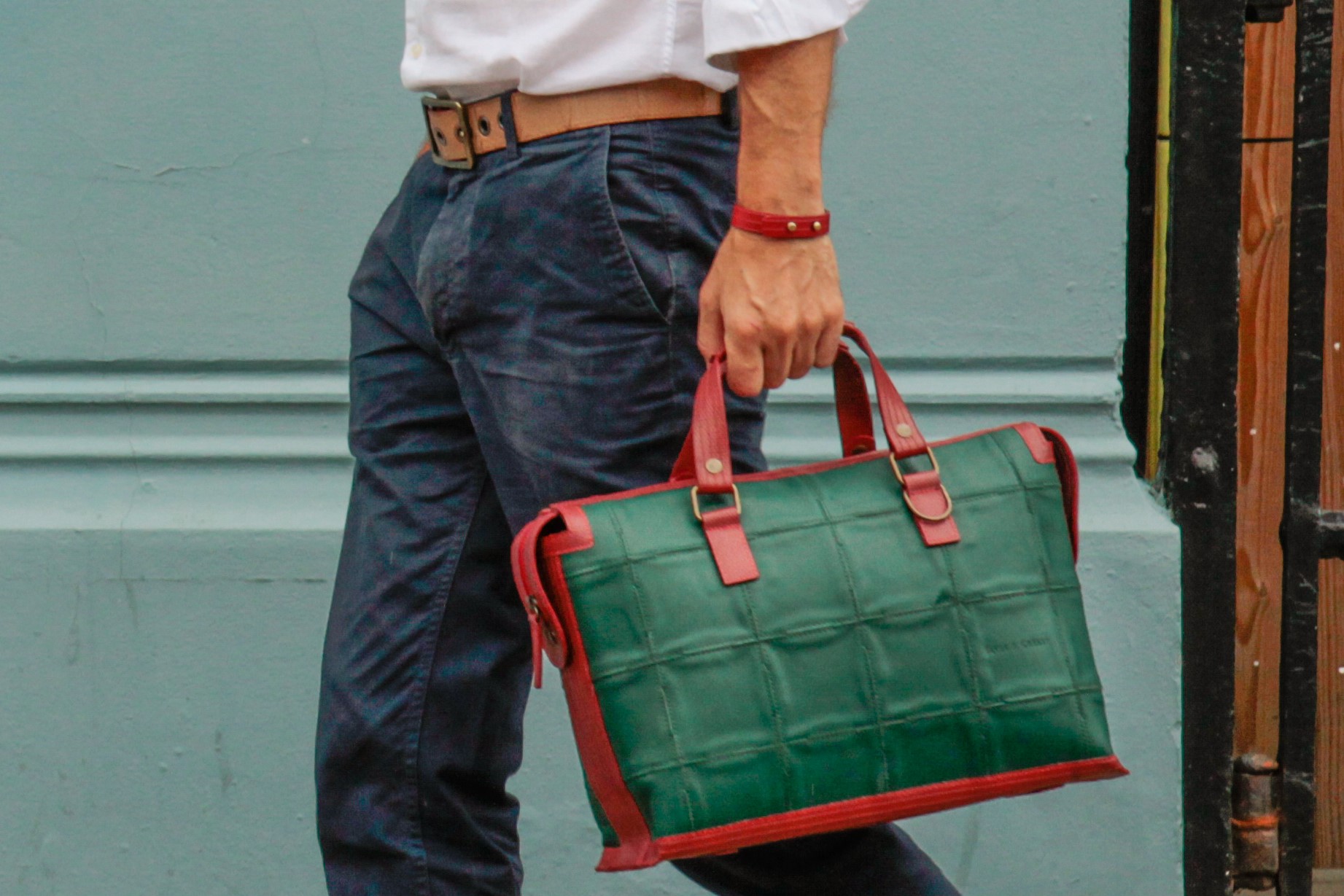 Are you into luxury accessories and want to treat yourself or a loved one this Christmas? Then the Elvis & Kresse 'Small Pieces' collection or washbags would be great options. From keyrings to cufflinks and pencil cases, not only will you be giving a stylish gift, you will also be contributing to a greener planet – the pieces are made using reclaimed materials. You can also give a gift card. 
Elvis & Kresse is a UK social enterprise and B Corp with a mission to rescue raw materials destined for landfill. From the London Fire Brigade's decommissioned fire-hoses to the Burberry Foundation's leather offcuts, this enterprise aims to transform these materials into lifestyle accessories.
Orders delivered worldwide.
Socks with a conscious step
Socks. A traditional Christmas gift, but Conscious Step offers socks with a twist. With each pair you buy, the money spent goes towards supporting a cause that you can choose. You can help protect our planet, restore the oceans or protect endangered animals (or choose from lots of other causes) with your purchase. The socks are also fairtrade and made with certified organic cotton.  
Based in Australia, Conscious Step is a social enterprise geared towards encouraging social and environmental change through footwear. 
Orders delivered to US, Canada, Australia, New Zealand, the UK, Austria, Belgium, Czech Republic, Denmark, Finland, France, Germany, Italy, the Netherlands, Norway, Portugal, Spain and Sweden.
Photos courtesy of: Plastic Whale; Koto; Social Supermarket; Seljak Brand; Elvis & Kresse
Thanks for reading our stories. As an entrepreneur or investor yourself, you'll know that producing quality work doesn't come free. We rely on our subscribers to sustain our journalism – so if you think it's worth having an independent, specialist media platform that covers social enterprise stories, please consider subscribing. You'll also be buying social: Pioneers Post is a social enterprise itself, reinvesting all our profits into helping you do good business, better.