Ten global hotspots for social impact in 2022
Which will be the most exciting and inspiring countries for social enterprise and impact investment this year? Our conversations with a selection of global experts reveal the ones to watch.
Whether it's high-level political commitment in France and Malaysia, a boom in social start-ups in Ghana, Singapore's development as a go-to hub for impact investing, or the rise of newly registered 'benefit and collective interest societies' in Colombia – there's much to look out for, be inspired by and do business with in the global impact space this year.
Even across borders, social entrepreneurs, policymakers and investors face common challenges, and what works in one country can be – and often is – replicated and adapted elsewhere.
Read on to discover what's looking hot on the impact map during 2022.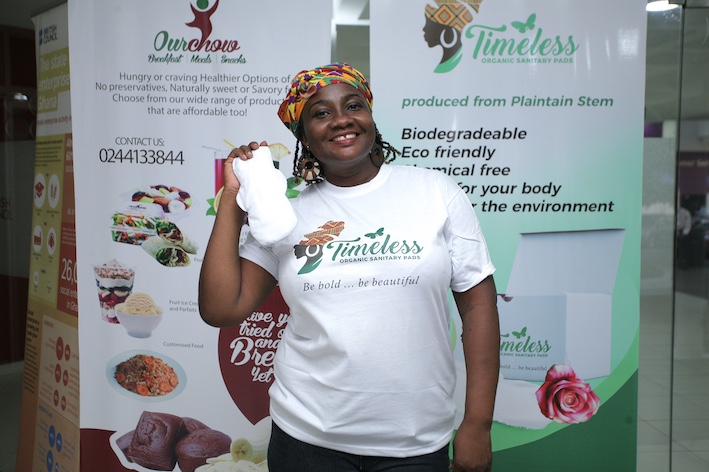 We asked a selection of leaders across the global impact economy to tell us which countries they were most excited about this year. Our contacts were characteristically generous with their insights and, while we know that no-one can take a truly global and unbiased view of what's happening around the world, their ideas have enabled us to compile a top ten list as well as a longer list of 12 other countries that are worth keeping an eye on too.
Our experts' reasons for highlighting particular countries include a boom in social entrepreneurship, the strength of the ecosystem of support for social entrepreneurs, networks of impact investors who understand what social entrepreneurs need, and, of course, the all important backing from government.
The top ten
(in no particular order)
Kenya
Cliff Prior of GSG highlights Kenya's vibrant impact ecosystem which includes a new Social Enterprise Society of Kenya which is pushing for a social enterprise policy. Kenya is set to host the Sankalp Africa Summit in March this year. And Fran Sanderson of Nesta mentions HEVA, based in Kenya but working across East Africa, as an example of a game-changing incubator for creative enterprises.
France
In the words of Dan Gregory of SEUK, France is "undoubtedly hard to ignore", with its supportive legislation, high-level political commitment and lots of recent activity. Paris is also host of the annual ChangeNOW Summit which next takes place in May 2022. Importantly, France has taken on the presidency of the European Union for 2022, putting it in a key position of influence this year.
Singapore
Singapore's status as a key financial hub in Asia coupled with its enthusiasm for becoming a leader in the region for philanthropy and impact investment mean that both Jonathan Wong of ESCAP and Tristan Ace of AVPN are keeping a close eye on developments there this year. "It is fast becoming the go-to place to raise funds to invest in social enterprises across South East Asia," says Ace.
Colombia
More than 800 organisations are now registered as Benefit and Collective Interest Societies, a legal status for companies with social or environmental purposes introduced in 2018. The country also hosts the world's first 'orange bond' to back the creative industry. And, according to Rodrigo Villar of New Ventures in Mexico, it's just one example of a Latin American country in which social entrepreneurship is arising from both the most marginalised communities as well as the young middle classes.
India
India has caught the eye of Mexico's Rodrigo Villar for how it is using technology to tackle longstanding problems. Villar is encouraged to see many of the country's millions of talented programmers and engineers "channel their power to social action". Tristan Ace of AVPN notes that the "dynamic" social enterprise sector is maturing. "It's a highly competitive market, and not for the fainthearted, but for those social entrepreneurs who want a real challenge and aim to achieve systemic impact, India is still the most exciting market on the planet," he says.
Malaysia
Malaysia's social entrepreneurs have enjoyed significant government support through for many years. Jonathan Wong of ESCAP highlights the country's Ministry of Entrepreneur Development and Cooperatives, which was created in 2020. "It will be interesting to see where the ministry takes this agenda in 2022," he says.
South Africa
Paula Woodman of the British Council is impressed by South Africa's "burgeoning youth social entrepreneurship scene – young people who are passionate to right the wrongs of their country's past and forging ahead with brilliant social enterprises". The country also has a new social economy policy.
The Netherlands
The Netherlands is impressing global social enterprise-watchers with its commitment to implementing Doughnut Economics, as well as its vibrant network of successful social enterprises, many of which operate globally.
Find out how Amsterdam is transforming its economy in our Cities of Impact series  
Indonesia
The Indonesian government assumes the presidency of the G20 for 2022, putting it in an influential global position. As Tristan Ace of AVPN notes, the government has highlighted blended finance and social enterprise as key priorities. There's a big focus on using investment capital to address issues such as climate change through a number of government and industry-focused groups. And research published in 2018 identified more than 340,000 social enterprises in the country, the most in any country in South East Asia.
Ghana
"I see so many exciting things coming out of Ghana," says Sofia Breitholtz of Reach for Change. She lists "fantastic impact entrepreneurs", increased investments and a boom in start-ups, plus good support organisations and capacity-building initiatives. Frank Aswani of AVPA too notes the vibrancy of the entrepreneurial market.
And an honourable mention for the European Union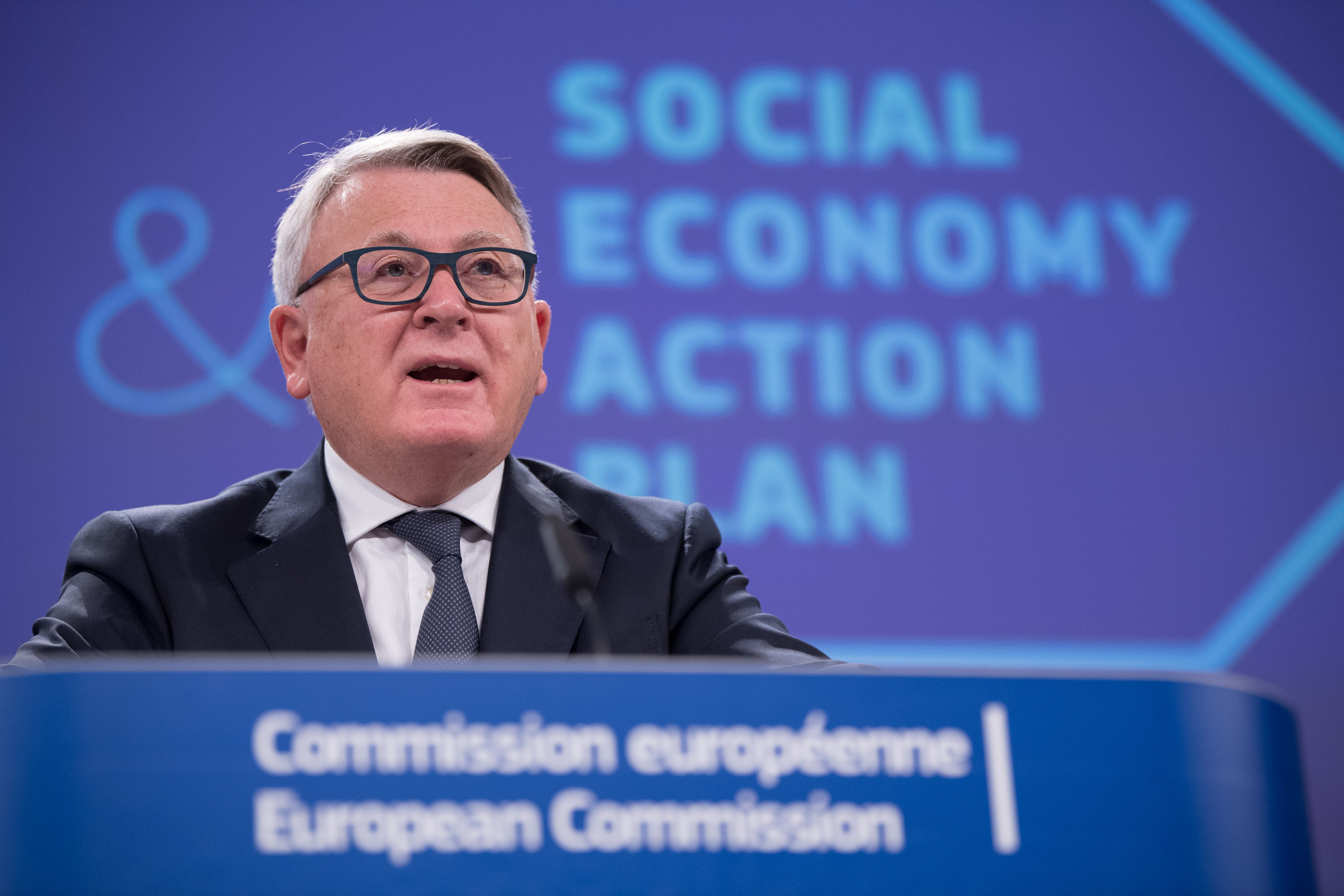 Although it's not a country, several of our experts wanted to highlight the importance of the European Union's Social Economy Action Plan which was published in December to much acclaim. It's a "bold new policy", says the British Council's Paula Woodman. And Sofia Breitholtz of Reach for Change says she's seeing "a lot of excitement" about it.
And 12 others to watch
Senegal
For investment in female entrepreneurs.
Syria
For the grassroots social economy activity during the civil war.
South Korea
For its strong track record in social enterprise and inclusive business.
Canada
For its new $755m Social Finance Fund.
UK
In spite of little recent government support, the UK does have a thriving ecosystem, with Scotland leading the way.
Sweden
For its strong tech innovation scene which is spilling over into the impact community.
Mexico, Brazil and Argentina
For their strong growth in social entrepreneurship alongside NGOs that are gaining influence, with both sectors helping to tackle deep-rooted problems like discrimination, inequity, gender violence and the environment.
Germany
For its involvement of the public in creating social innovation ideas, disruptive proposals and new initiatives.
USA
For its robust, supportive ecosystem embedded in its long civic tradition.
Nigeria
Another African nation that has caught people's eye for its vibrant social enterprise activity.
Thank you to our global experts who took the time to share their insights with the Pioneers Post team:
Tristan Ace, chief product officer, Asian Venture Philanthropy Network; Frank Aswani, CEO, African Venture Philanthropy Alliance; Sofia Breitholtz, CEO Reach for Change, Sweden; Dan Gregory, director of international and sustainable development, Social Enterprise UK; Cliff Prior, CEO, Global Steering Group for Impact Investment; Fran Sanderson, director of arts and culture investments and programmes, Nesta, UK; Rodrigo Villar, founding partner, New Ventures, Mexico; Jonathan Wong, chief of technology and innovation, United Nations Economic and Social Commission for Asia and the Pacific; Paula Woodman, global head of impact economy, the British Council.
Research by Ellie Grant and Olivia Opara
Thanks for reading our stories. As an entrepreneur or investor yourself, you'll know that producing quality work doesn't come free. We rely on our subscribers to sustain our journalism – so if you think it's worth having an independent, specialist media platform that covers social enterprise stories, please consider subscribing. You'll also be buying social: Pioneers Post is a social enterprise itself, reinvesting all our profits into helping you do good business, better.
Header photo: South African youth-led social enterprise Blackboard Africa supports young people to develop their talents. Read more in our feature: Blackboard Africa: The youth-led venture empowering the next generation of leaders