More than providing period products: addressing women's health in the social enterprise workplace
WISE Ways to Lead: Supporting employees through menstruation, fertility issues, pregnancy and menopause should be fundamental to a well-run social enterprise. Find out how you can be a great employer for all your staff in our latest webinar. 
Providing access to period products is an "amazing thing to do" for your employees, but "only the tip of the iceberg" to properly address women's health issues.
Last week's WISE Ways to Lead webinar, run by Pioneers Post in partnership with NatWest, examined how social enterprises can manage health concerns specific to women at the same time as running efficient businesses that deliver on their social and environmental missions.
Speaker Elysha Paige (pictured), programme manager at Bloody Good Employers (recent joint winners of this year's Equality Award at the SE100 Awards 2023), highlighted that employers could not only offer period products, but also combat the stigma around discussing menstrual health and menopause in the workplace. 
Explore our WISE100 collection for more stories and insight on women in social enterprise, impact investing and mission-driven business
"Don't underestimate the power and opportunity of doing this work," she said. "For too long it's been seen as a niche."
For many years, women's health has been overlooked by employers 
Laura Joffre of Pioneers Post, chairing the discussion, pointed out that a government survey in England found that only 35% of women felt comfortable talking about health issues at work. "For many years, women's health has been overlooked by employers with little awareness of the impacts that various issues might bring to staff, the wider workforce, and business as a whole," she said.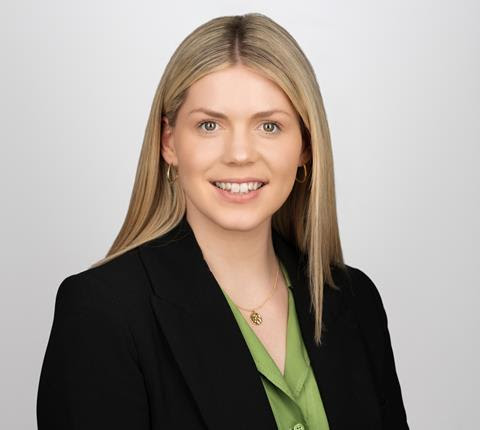 Chloe Corr (pictured), benefits and wellbeing manager at NatWest Group, shared several tips for making workplaces more accommodating to people experiencing fertility issues, menstruation and menopause. 
One study, she said, showed that 25% of women experiencing the menopause considered leaving the workforce entirely due to their symptoms and a lack of support.
"Lack of support can mean a loss of valuable female talent, can widen gender pay gaps and lead to increased absenteeism," said Corr.
Watch the webinar video above to discover how your social enterprise can lead the way in addressing menstruation health, maternity leave, menopause and other women's health issues. 
Keep an eye on our events page for details of more WISE Ways to Lead webinars in September and October.
Thanks for reading Pioneers Post. As an entrepreneur or investor yourself, you'll know that producing quality work doesn't come free. We rely on our subscribers to sustain our journalism – so if you think it's worth having an independent, specialist media platform that covers social enterprise stories, please consider subscribing. You'll also be buying social: Pioneers Post is a social enterprise itself, reinvesting all our profits into helping you do good business, better.