Cooling the planet: seven social enterprise solutions to combat the climate crisis
As heatwaves sweep Asia and Europe, the reality of the climate crisis is becoming ever more obvious to even the most hardened sceptics. Who has the ideas, skills and motivation to move us to net zero? Social entrepreneurs!
Climate change is happening – and it is making its impact felt across the world. So far in 2022, we've seen temperatures approach 50C in a brutal heatwave that swept across India and Pakistan, devastating crops and leading to critical shortages of water and power. Ferocious wildfires broke out last week in tinder-box conditions across southern Europe. And this week the UK melted into chaos as it faced its hottest ever day.
"This is not 'the new normal'," tweeted climate activist Greta Thunberg on Tuesday. "The climate crisis will continue to escalate and get worse as long as we stick our heads in the sand and prioritise profit and greed over people and planet."
This is not "the new normal". The climate crisis will continue to escalate and get worse as long as we stick our heads in the sand and prioritise profit and greed over people and planet. We are still sleepwalking towards the edge. https://t.co/BNp35yU8lS

— Greta Thunberg (@GretaThunberg) July 19, 2022
Yet there are thousands of people and organisations across the globe who most definitely haven't got their heads in the sand. Social entrepreneurs are recycling, upcycling and repurposing; they're campaigning for greener policies, influencing other businesses' behaviour; and they're transforming the power balance, giving communities the tools they need to protect their livelihoods from climate devastation. 
Looking more widely at the impact movement, however, it's clear that social entrepreneurs and funders can – and should – do more. As our cover feature revealed three years ago, as schoolchildren around the world were striking every Friday to urge decision-makers to act on climate change, some social enterprises appeared at a loss about what they were supposed to do about it, with their social focus often overshadowing the environmental one. And last year, a damning report revealed that climate action was not on the radar of most social ventures in Scotland. 
In December last year, the UK's shadow foreign secretary David Lammy urged social enterprises to embed climate justice into their mission; and following the COP26 UN climate change conference in Scotland last year, CDC Group's climate chief called for a rethink of climate finance to mobilise the trillions of dollars committed to green investment to where they were most needed.
As we all face up to the reality of the climate crisis, we have compiled a selection of some of the world's most inspiring climate innovators and eco-entrepreneurs.
1. Blue Ventures: building up 'blue carbon' reserves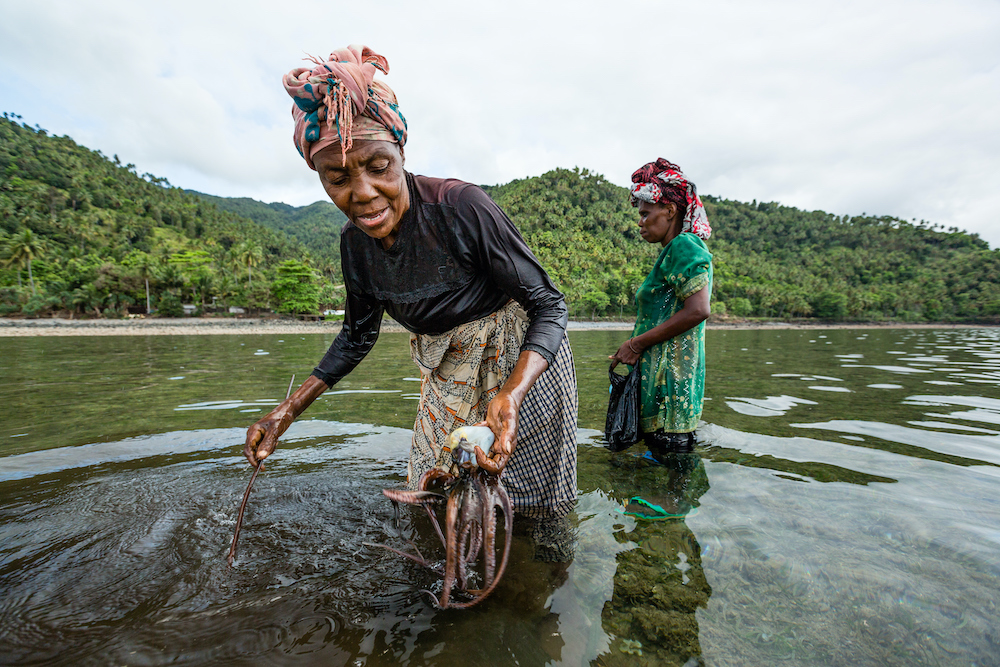 Blue Ventures, founded by British marine scientist Al Harris, is a social enterprise which runs dozens of projects to preserve fisheries and to protect vital mangrove forests in Madagascar whose plants – as well as the "smelly, oozy mud" around the base of trees – store carbon, as well as acting as a natural barrier to protect coastal areas from storms. 
The organisation's work in generating interest in community ownership of management rights and governance of the sea is "the most exciting thing marine conservation has ever, ever had", says Harris, "because it's a civil society movement and a human-led movement."
2. Patagonia: the activist company that is teaching others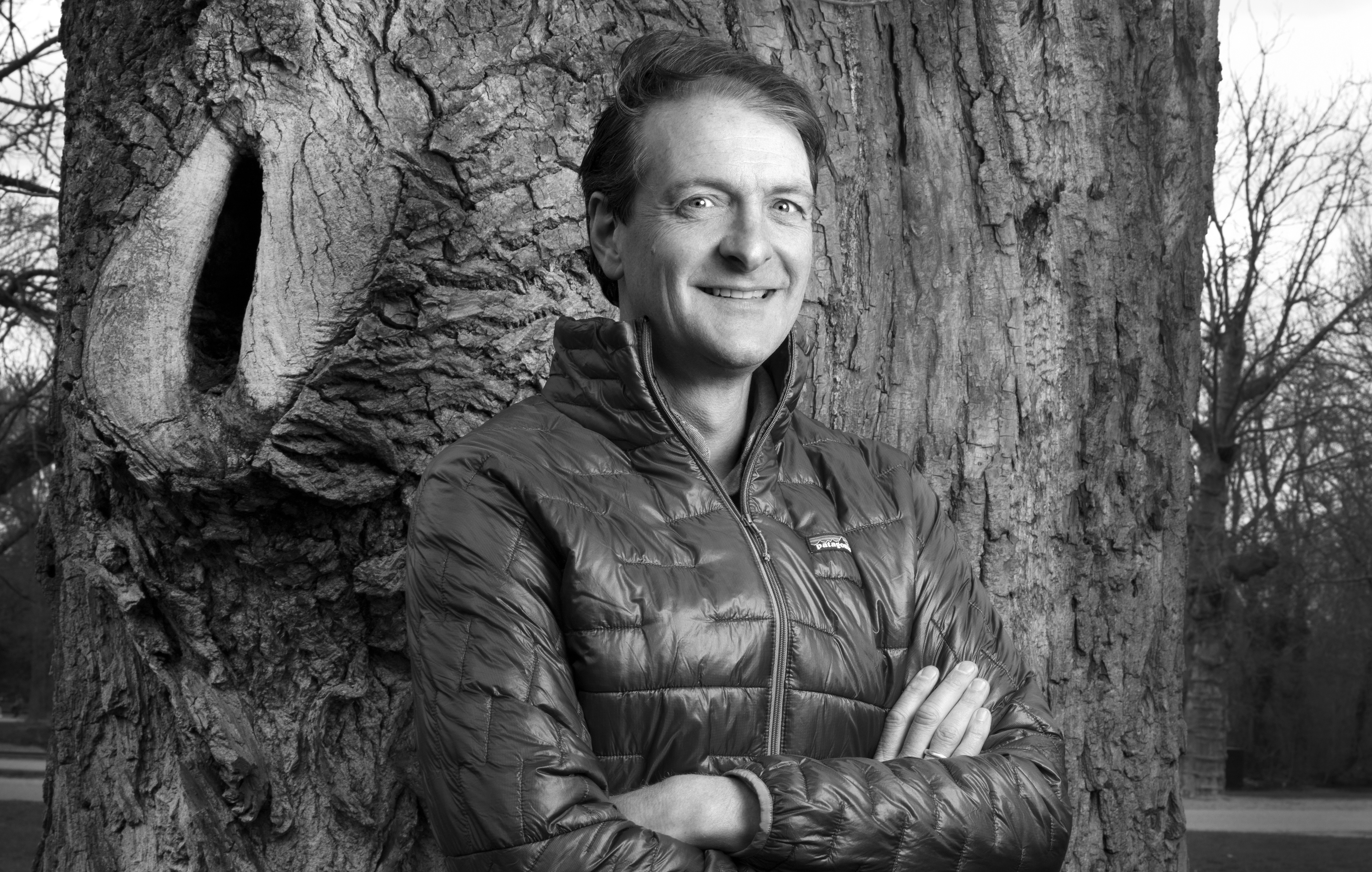 Founded by a rock climber and environmentalist in the 1970s, outdoor clothing brand Patagonia was pioneering sustainable business long before most caught on. Describing itself as an "activist business", the company has been donating 1% of its sales to grassroots environmental NGOs since 1986. In the 1990s, it started using recycled materials and organic cottons, and retrofitted its warehouses to be more energy efficient. 
Now the company wants to help other businesses to follow its path as a responsible company, with plans to develop a "Patagonia academy" for medium to large businesses keen to learn from their decades of experience. 
3. Great Green Wall: Replanting the Sahel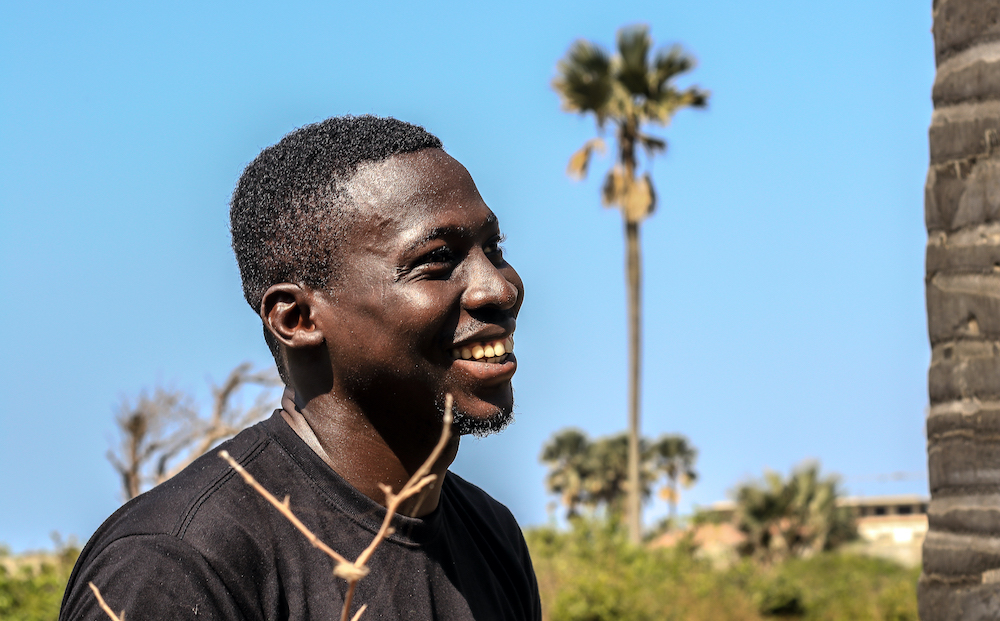 As part of one of the most ambitious environmental projects ever devised, social enterprise Civic is leading the Great Green Wall Frontline in the Gambia, an initiative to involve local communities in a mammoth project to plant millions of trees in the Sahel to fight desertification. The Sahel – the 3 million sq km region between the Sahara desert and the African rainforest – is on the frontline of climate change, and over the past few decades, its natural resources have dwindled, leading to a loss of biodiversity, poverty, mass emigration, violence and food insecurity.
Until now, environmental initiatives, often led by international NGOs with little local connections, have failed to have a lasting impact because of the lack of engagement with local people, says Kemo Fatty, member of the team at Civic and CEO of Green Up Gambia. Civic's frontline project is aiming to put the power in the hands of the local community. "We need to get people on the frontline to restore land. This, I think, is the only hope for our continent," says Fatty. 
4. Terracycle: closing the loop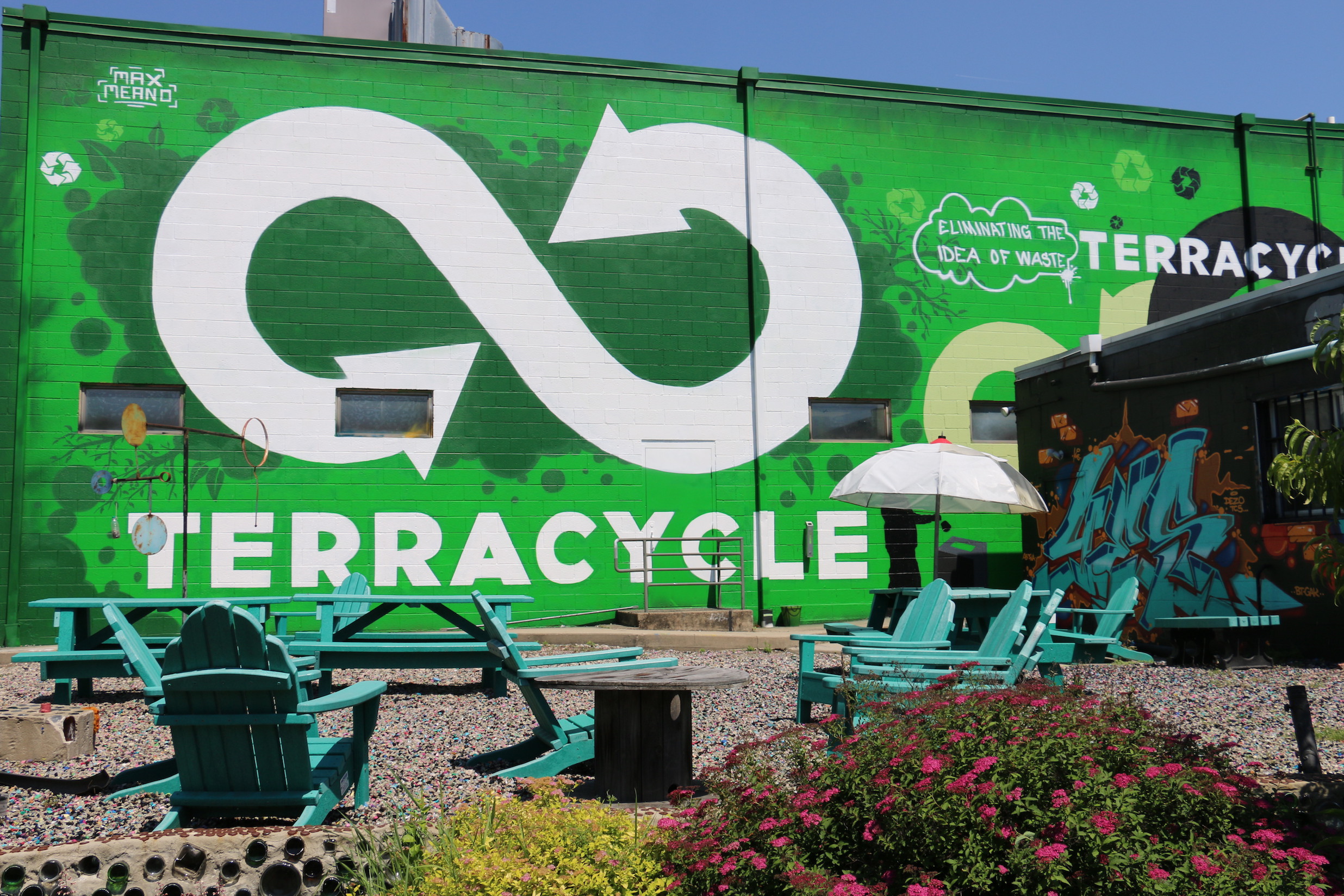 US-based recycling company Terracycle – named one of the world's 100 most influential companies by Time magazine – wants to "Eliminate the Idea of Waste". It has worked with governments, companies and individuals for 20 years with the aim of developing a fully circular economy. It operates on three levels: recycling (partnering with brands to provide free recycling programmes for materials that are not locally recyclable); working with manufacturers so that they integrate more recycled products in their supply chain; and tightening the "loop" with a global reuse platform.
5. Ecosia: search green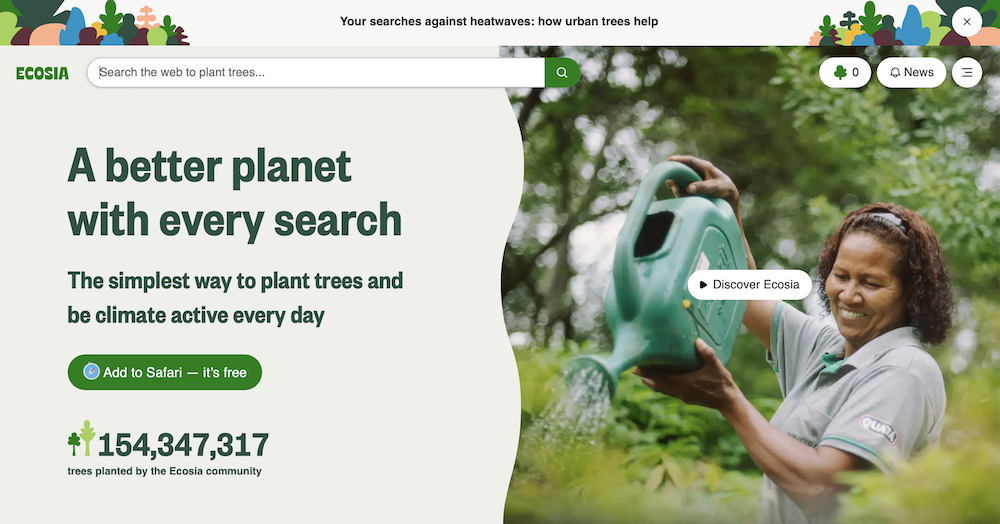 Berlin-based Ecosia, founded in 2009, is a search engine that uses the profits from advertising to plant trees. It currently claims to fund a new tree every second, and has planted more than 125 million to date.
The social business became Germany's first B Corporation in 2014, and four years later, founder and CEO Christian Kroll handed the stewardship of Ecosia to the Purpose Foundation, meaning shares cannot be sold at a profit or owned by people outside of the company, and that no profits can be taken out of the company.
While nowhere near the scale of Google, Ecosia nevertheless is making an impact, combining environmental activism with a purpose-driven business model – and in the process nudging Microsoft to make stronger pledges to save the planet.
Recycling £bns
In the UK, researchers estimate that recycling social enterprises alone – encompassing wood, bicycle, furniture, IT, materials and clothes recycling – may be worth around a billion pounds a year with profits of more than £300m a year.
Protecting the environment is a priority for more than half of social enterprises in Morocco, the Philippines and Sri Lanka. 
In the UK, two-thirds of social enterprises say they have a plan to embed tackling climate into their constitution or articles of association. 
Source: More in Common: The global state of social enterprise, British Council and Social Enterprise UK, 2022
6. Toast Ale: it just tastes better when it's green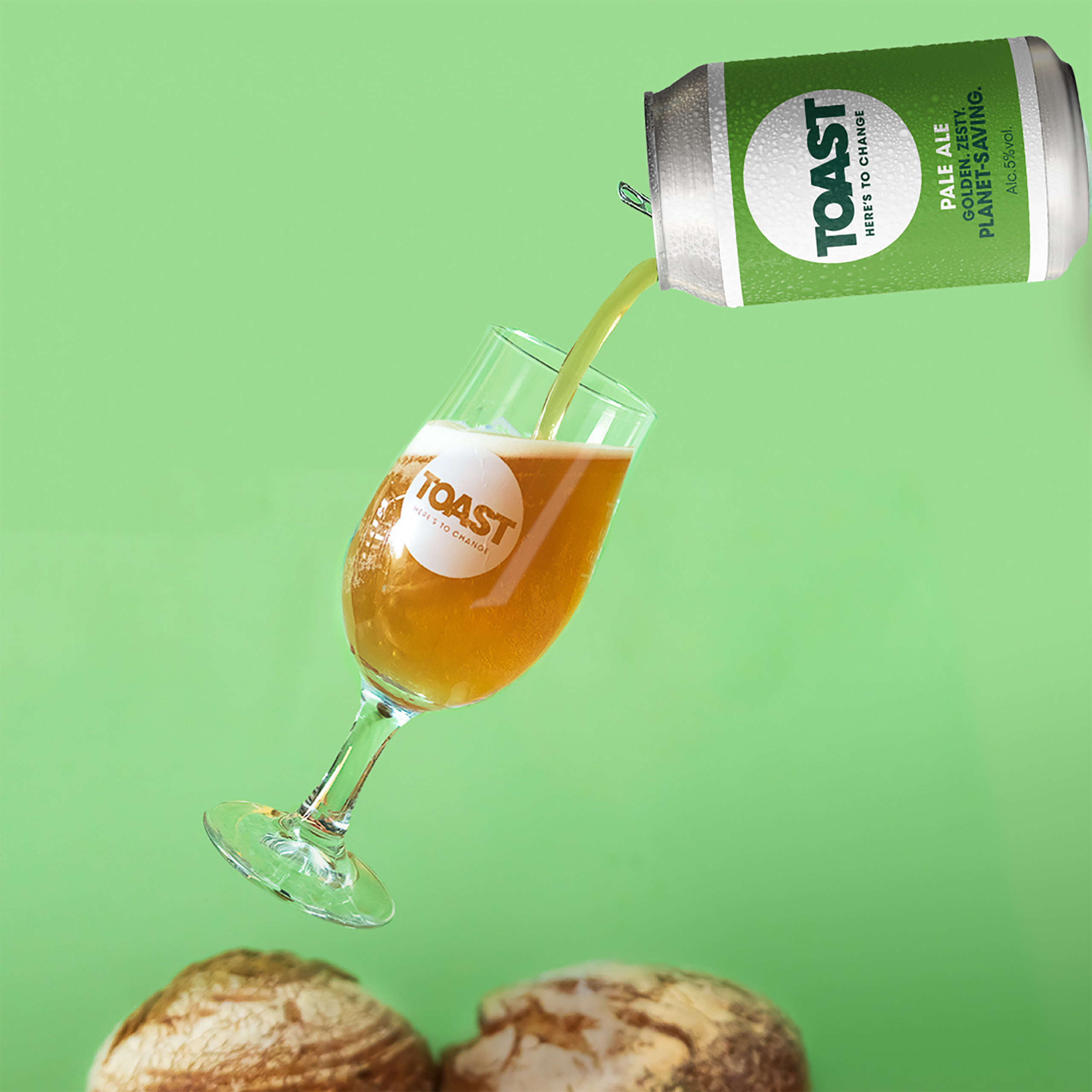 Toast Ale, the SE100 Climate Champion 2021, aims to tackle food waste – a huge contributor to climate change and biodiversity loss – by using surplus fresh bread in its beers and donating 100% of distributable profits to charities fixing the food system.
The craft brewery also offers its recipes freely to home brewers to use leftover bread, and collaborates with breweries from around the world to spread its impact. It's committed to be net zero by 2030, having a plan to reduce emissions and invest in regenerative agriculture to compensate for residual emissions.
7. Edinburgh Remakery: reduce, reuse, recycle – and upskill
Scotland's Edinburgh Remakery repairs, refurbishes and recycles IT equipment that would otherwise go to landfill, and passes repair skills on to others within the Edinburgh community through education – its goal being to promote the circular economy while training young people to work within it.  Every little helps, says CEO Elaine Brown, this year's WISE100 environmental champion. 
"Waste less, live more. If we all try to do that, we will beat this climate emergency. We will tackle inequality and build a better world for young people," she says. 
Top picture: replanting Africa: people irrigate seedlings on the dried lake bed of Lake Chad. The Great Green Wall project aims to plant millions of trees across the Sahel to fight desertification caused by climate change. Photo by Simon Townsley.
Thanks for reading our stories. As an entrepreneur or investor yourself, you'll know that producing quality work doesn't come free. We rely on our subscribers to sustain our journalism – so if you think it's worth having an independent, specialist media platform that covers social enterprise stories, please consider subscribing. You'll also be buying social: Pioneers Post is a social enterprise itself, reinvesting all our profits into helping you do good business, better.